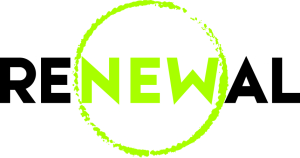 The Maturity pillar of the Catalyst Agape Center vision is to break boundaries in healing, spiritual warfare, discipleship, and character. In line with this, Catalyst provides a Renewal ministry that we consider essential in becoming a forerunner.
Fee: $60 for non-Catalyst participant. Free will offering opportunity will be given at the end of the ministry for all.
Group session. Combination of

Teaching: biblical background on spiritual warfare, identity in Christ, rejection, forgiveness, etc.
Private ministry: worksheet-based individual prayer time
Ministry time: receiving prayer to hear God-given encouragement and insight. See here for more on the ministry team.

Please arrange for your own child care.
You may take Renewal sessions more than once, depending on the needs and situations of your life.
Background
It is a fact of life that we get hurt in our inner being by other people, even if they did not intend to do so. Whether the wounds are very old or relatively fresh, we need to work through them the way Bible tells us to, through our identity in Jesus.  If we do not work through the past issues, they become a hindrance to our spiritual growth, discipleship and inter-personal relationships and they also prevent us from living out our God-given purpose and destiny.
We offer the Renewal ministry as a tool to bring understanding, healing and a biblical way of overcoming the past hurts. Healing and overcoming is a process that takes time – and we are here to walk out the process with you to become renewed in the spirit.
"The Spirit of the Sovereign Lord is on me, because the Lord has anointed me to proclaim good news to the poor. He has sent me to bind up the brokenhearted,to proclaim freedom for the captives,and release from darkness for the prisoners." Isaiah 61:1 (NIV)