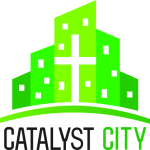 Purpose: We want to break boundaries outside of the four walls of the church building to share the love of God and to expand the kingship of Christ.

Ministry Lead: Sean Hahn
You are the light of the world. A town built on a hill cannot be hidden. Neither do people light a lamp and put it under a bowl. Instead they put it on its stand, and it gives light to everyone in the house. In the same way, let your light shine before others, that they may see your good deeds and glorify your Father in heaven. Matthew 5:14-16
Vision
Sean and Sue talk about the city on the hill that God is building in us.
Metropolitan Park
The Lord blessed us with an opportunity to hold a VBS in July 2016 for the children of Metropolitan Park community in Moonachie, home to about 240 mobile home residents.  It was a great start to building relationships with the Metro families. We have since gotten to know and love the children even more through a summer tutoring program and an annual Christmas Secret Angel Gifts program. We also host an annual pop-up "boutique" to provide gently used clothing and other items for adults and children.
---
Brookside Gardens
We share the love of God with the senior residents of Brookside Gardens through conversation, discussions, Bible study and prayers. Click to hear about past Easter and Christmas services  to bless the residents and to share the gospel.
When: Second Saturday of each month, 3-5 pm. See the calendar for exceptions.
Where: 239 Murray Hill Terrace, Bergenfield NJ 07621
---
We also support  Lighthouse Pregnancy Resource Center, a North Jersey non-profit organization that provides free and confidential counseling, education and services for unexpected pregnancy, parenting and related concerns for men, women and at-risk teens.
We have participated in LPRC's annual fundraising drive and collected diapers, baby wipes and baby food for needy new parents.